CPHS
Continuing Education Center, Room 201, 2201 Hull Road, Fayetteville, NC 28303
Office Hours Monday - Friday
7:00AM - 3:00PM
Learn more about what Cumberland Polytechnic High School can offer your rising 9th – 11th-grade high school student!
CCS Choice School Application is currently Open until January 31st, 2022.
Join us virtually Saturday, December 4th, 2021. See details here 
You Invited to join us Wednesday, January 13th, 2022 for CPHS at FTCC Open house in-person event. Meet our FTCC programs faculty or learn about CPHS at FTCC. Sign up here
Find the school that's the right fit for your child

. Choice Programs provide:
High-quality academic & extracurricular activities
Student-centered learning environments
Opportunities for development of skills & talents

Collaborative | Competitive |  Successful
For questions please contact Jessica Matthews at 910-486-7305 or matthewj@faytechcc.edu.
Check out what our Innovative High School has to offer your student.
Complete your CCS Choice School application for rising 9th – 11th grade students now until January 31, 2022.
Do You Know That FTCC Has A High School on Main Campus?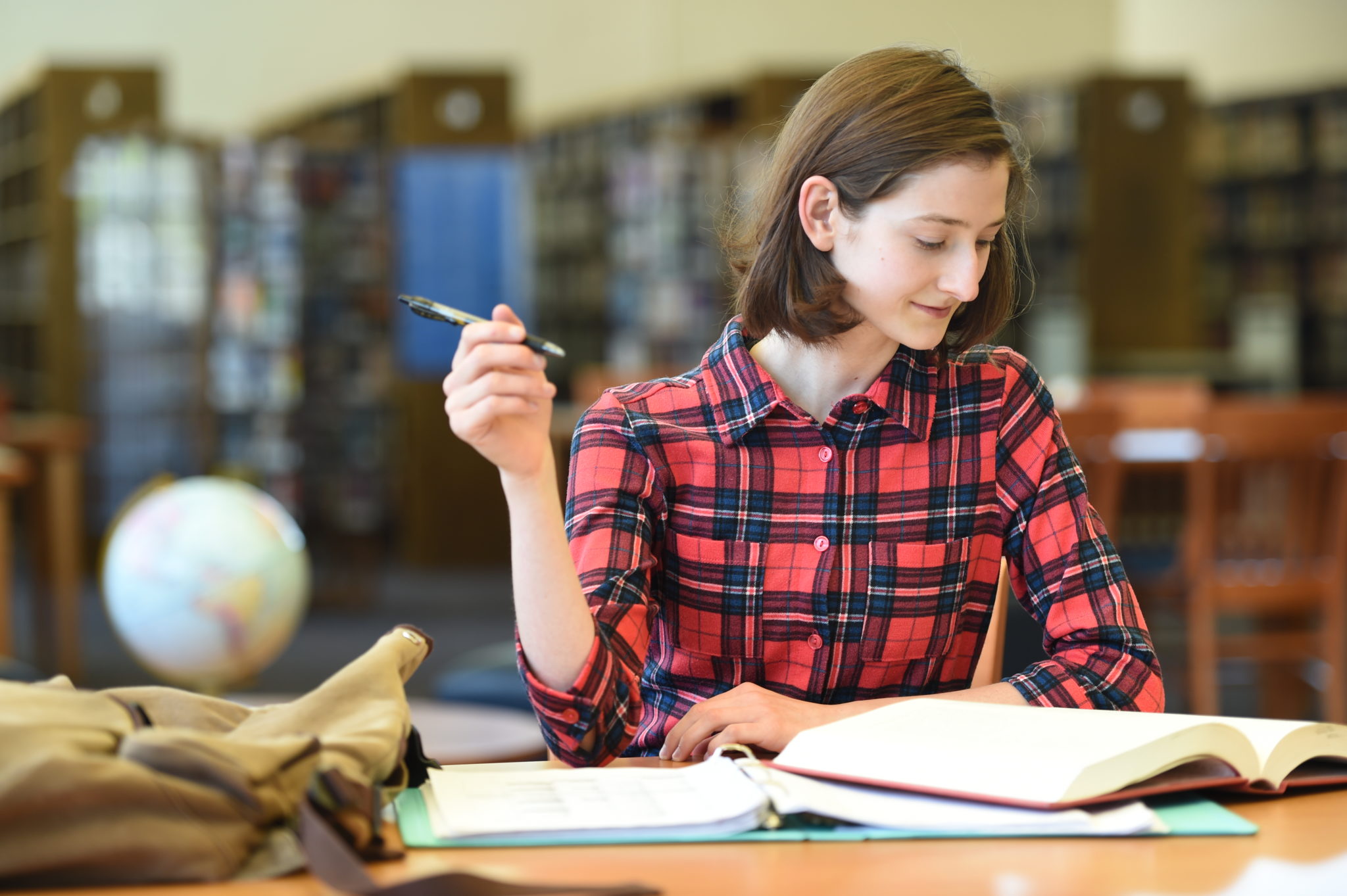 Cumberland Polytechnic High School (CPHS) is a Cooperative Innovative High School in partnership with Fayetteville Technical Community College that enrolls 9th through 13th graders, located on FTCC main campus. Our high school can enroll up to 100 students per grade level, per year. Families must apply to the choice school through CSS open application period, November – January.
As a CPHS student, you can choose from a wide variety of college programs at FTCC that fits your INDIVIDUAL career or transfer goals. As a CPHS student, you can choose from over 54 degrees, 128 certificates and diplomas.
As a CPHS student, you are not charged anything for books, tuition, or fees during the Fall and Spring terms. CPHS students are encouraged to take FTCC summer classes but are responsible for the cost of fees and books. CPHS students who stay on track with their choice of program study with FTCC can earn an associate's degree to include career and technical education (CTE) programs, transferable credit and/or a certificate from FTCC all while earning their high school diploma!
Want to join the CPHS family as a rising 10th – 11th grader? CPHS provides students with a unique opportunity to stay a 13th year to complete your college program of choice. The best part is it's still covered under CCS sponsorship!
CPHS Program Options at FTCC
CPHS students have the unique opportunity to enroll into almost any diploma, certificate, or associates' program here at FTCC with the exception of Health, Funeral Services, General Education, Paralegal Technology and Gunsmithing. Check out all the programs that FTCC has to offer our students.
Want to discover more information about FTCC programs, review FTCC Degree, Certificate, and Diplomas.
Not sure what career path you want to pursue? Take FTCC's Career Assessment to help guide you. Check out potential growth and current Work Opportunities in the local area.
So you're ready to graduate and asking what do I need?
Seniors that have completed all CPHS requirements and a diploma, certificate, or degree program from FTCC have the opportunity to walk in both high school and FTCC graduation ceremonies.
Students that are transferring to another college will need to provide their new college with both official high school and FTCC college transcripts.
You can order your official college transcripts in person at the SDC Cashier Window.
For more information on how to order your official FTCC transcript:
---
Admissions message from one of UNC top schools:
Where is Cumberland Polytechnic High School located?

CPHS is located on the FTCC main campus on the top floor of the Continuing Education Center.
How do I enroll my student into Cumberland Polytechnic High School?

CPHS has an open enrollment application period from early December until the end of January. Check out more information on the CPHS CCS website.
Is there a cost for my student to attend CPHS?

CPHS students Fall and Spring semesters cost for tuition, books, and fees are sponsored by CCS.

Students that are approved to take Summer courses are responsible for FTCC course fees and books.
Does the high school provide transportation?

CPHS students high school schedule runs from 7:30 AM – 2:30 PM. Students and families are responsible for morning transportation. Transportation is provided to students in the afternoon.

As students progress into full college programs classes may run past the 2:30 PM time, requiring students need transportation.

Students enrolling in Horticulture and or Collision Repair will be required to have transportation to these off main campus locations.
When do CPHS students start taking college courses with FTCC?

CPHS students start integrating college courses into their second semester of freshmen year.
What resources do you have to help me in college classes?

Students are encouraged to seek help from their FTCC professors first. Most professors have office hours to help students.

Students can also receive tutoring assistance in the Student Learning Center for FTCC courses. 
When do CPHS students start taking college courses with FTCC?

CPHS students start integrating into college courses in their second semester (Spring) of freshmen year. CPHS freshman are enrolled into college classes that are specially built for our CPHS students. Adult students will not be enrolled into these specialized classes.
Can I earn more than one degree while I am enrolled as a CPHS student?

At this time the state's guidance is that CIHS students may enroll in:

One College Transfer program of study;
One College Transfer program of study and one Career and Technical Education program of study; or
Two Career and Technical Education programs of study
Do I have to follow my plan of study?

Yes. Students must follow the courses on their program plans.
Can I participate in the FTCC graduation?

Yes. We encourage you to participate in FTCC's annual graduation ceremony.
Do my FTCC credits transfer to UNC schools?

Yes. CPHS college students have a unique opportunity when applying to public UNC schools. Check out one of UNC's top schools on how CPHS students can apply:

Students can also review The University of North Carolina System Transfer agreements here. 
I want to return to FTCC when I graduate from CPHS. What do I do?

Students who graduate from FTCC by the time you graduate high school will need to complete a new FTCC and RDS application.

If you need help completing this process please see the college Liaison for assistance.
Do I have an FTCC ID card?

Yes, FTCC will issue you a college ID once admitted to CPHS.
Is my FTCC ID number the same as my CCS?

No. You will have one for each school.
Do I have an FTCC email address?

Yes, you will need to communicate with FTCC via your FTCC email. 
How can I check my CPHS students College grades?

Students have full access to Blackboard for FTCC course assignments. Grades can be viewed in each course.

            Note: Assignments submitted will show a "!" in place of the grade.